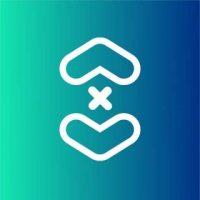 About AIGO :
Adoption Blockchain e-Commerce to World AIGO is rebuilding the payment space with flexibility and ease of use of credit cards for blockchain technology. We are developing a complete payment system that has needs in the business world. Expand and increase your payment options and start following the cryptocurrency today What is AIGO? AI-Payment is designed for direct transfer of value between the two parties, without having to go through an intermediary (P2P). The basic type of this transaction is "Push", although this gal may be enough as a POC for cryptocurrency, it is certainly very sufficient to get them to use payments using digital currencies for modern trade.
Requirements : 


Step-by-Step Guide :
 Chat with this Telegram bot
 Join Telegram group (+300 XGP)
 Join Telegram channel (+200 XGP)
 Follow them on Twitter and retweet the pinned tweet (+200 XGP)
  Subscribe to the YouTube (+100 XGP)
Follow them on Medium (+100 XGP)
For every referral you will get 50 XGP tokens
Follow us on
 Twitter, And join our 
 Telegram channel,  to receive new airdrops !