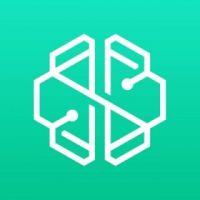 About Swissborg Airdrop :
SwissBorg is a fintech based in Lausanne Switzerland. Having raised $50M with its ICO in 2018, SwissBorg is building a crypto wealth management platform.

"What if you could get 2 airdrops in 1 app? Play and enjoy this bitcoin app along with more than 25K community members. Here are just some of the benefits you get by downloading this not-for-profit SwissBorg Community app: 
A) Earn Bitcoin. The prize pool for this app goes up to half a million dollars worth of BTC shared among 20,000 of the most active users. 
B) Earn SwissBorg tokens by playing and unlocking badges. Up to 1750 CHSB tokens per player.
C) Access data such as machine learning sets, daily technical analysis, and community sentiment to help you better predict the price of Bitcoin
More importantly, the app is designed to educate the community about trading and risk management
What am I risking?
Nothing! When making a forecast you are betting with points. Points do not have any value but they help you to get a higher rank. Points cannot be traded on exchanges or sent from one account to another.
Referral program: Send an invite link and get an additional 3000 points. Each successful referral code earns you (and the referee) extra points. Check it out by yourself, enter the special bonus code: DG2OC4I and get 3000 points. The more points you have, the higher rank you get and therefore the bigger the prize you will receive when the airdrop is over.
Read more about Swissborg on:

Reddit 
Telegram
Twitter
Youtube
Facebook
Instagram
Requirements :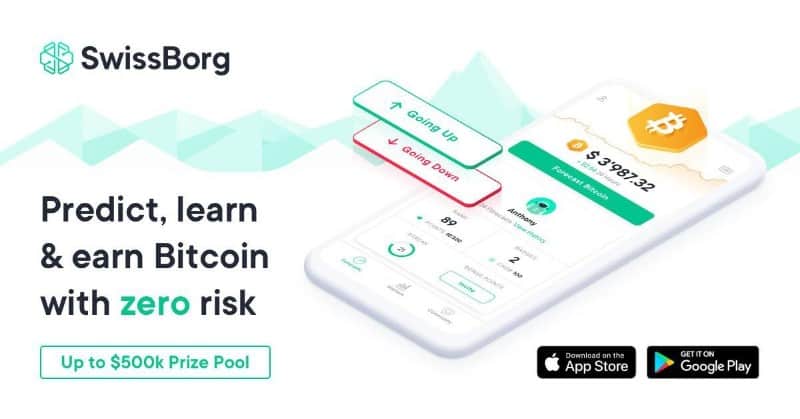 Step-by-Step Guide :
 Download the app on iOS or Android.
Register an account and use the special bonus code: DG2OC4I to get extra points.
Play & predict: earn your share of up to $500,000, in Bitcoin (BTC).
Unlock Achievements and collect Badges to earn 50 CHSB Tokens for every level you reach.
Share: Get your referral code from the app and earn 3000 points when your friends sign up with your code.
Follow us on
 Twitter, And join our 
 Telegram channel,  to receive new airdrops !