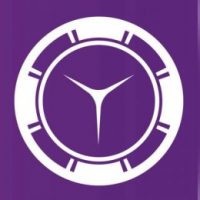 About YOUnited : 
YOUnited is Gaming & Betting Platform based on the principles of fairness within a blockchain environment using its own UNTD tokens. With its own gaming protocol, the very essence of YOUnited is the idea that a player competes against other players, not against the house resulting in the fact that every single game has a winner(s) among the players while playing his/her favorite games.
YOUnited is thus turning the classic (online) casino inside out by creating a truly fair gaming and betting system negating the role of the house. Since there is no house, there is zero house edge.
The probability to win any game is 1 to the number of players participating in the given game. As a result, it gives each player higher and fair chances to win.
Step-by-Step Guide :
Visit younited  website .
An "AIRDROP" pop-up will appear. Click "Claim here" and register your account.
Verify your mail and login.
Click "Invite friends / Airdrop" from the dashboard and invite your friends via email or whatsapp
Earn 5000 UNTD coins + 100 Lottery Marathon tickets for every 5 referrals.
– we have a popup modal window that will navigate the user through the process
– you can click on profile and the affiliate to get the referral link if you close the popup by mistake
– if any of the friends buy any amount of coins, the user who invited them will get the amount of coins equivalent to 20% of this purchase.
– there is 7mil UNTD total supply
Follow us on
 Twitter, And join our 
 Telegram channel,  to receive new airdrops !