About SubSudio :
SubSudio redefines the internet with a brand-new, privacy-centric, alternative suite of web applications and its own new IntraSubsNet ecosystem for user privacy, freedom of speech, net-neutrality and non-censorship.
COLX Already listed on CMC
Requirements :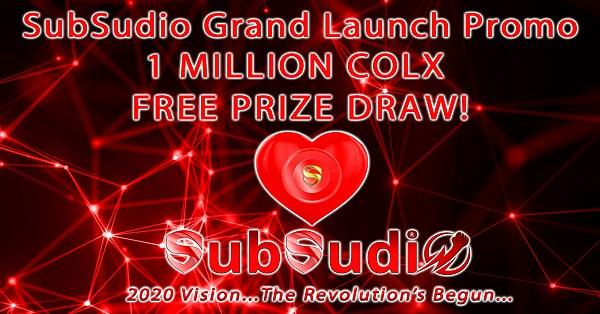 Step-by-Step Guide :
Note: Grand Prize Draw 00:00 on 22/02/2020 UTC+9 – WINNER TAKES ALL!!
     Winner must be already in our Discord Channel or Telegram BEFORE the draw to collect; if not it gets drawn again till we find a winner who is there.
 Test drive;
SubSudio.com
our very latest privacy-centric search engine..