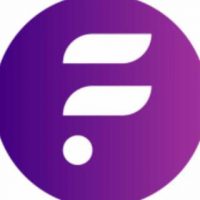 About COINFUN :
COINFUN is a platform which is transparent, advanced, fair and very beneficial to players. They have been focusing on the gaming field which they love very much since 2011, and entered the block chain industry at the end of 2016. They are proud of Coinfun, and they firmly believe that Coinfun will be the future direction of the gaming platform. Slots was the most successful form of game, which earned more than all other casino games combined. The CF team has successfully created many experiences in the best-selling Slots games in the traditional online game industry, and now still brings the same standards and experience to game players using game currency. They are at the beginning of a new and advanced game era, thus they plan to release high-quality Slots games to create long-term benefits for their players and partners. Moreover, they will not just focus on developing Slots games. In the future, they will introduce more block chain-based games and retain other types of games that can bring a high level of user experience!
Airdrop Time: 09:00(UTC+0)Sep 12th, 2019—07:00(UTC+0)Sep 15, 2019
Requirements : 

 
Step-by-Step Guide :
Chat with Airdrop Bot
Join their official telegram group 
Follow their official Twitter
Follow their reddit community
Register on coin.fun  and submit your COINFUN binding email address.
Completing above mission to obtain the airdrop redemption code.
Get the airdrop reward by entering the redemption code on COINFUN homepage
Top [1500] players who conducted all tasks will be eligible.
Note: Use Ripple wallet
Follow us on
 Twitter, And join our 
 Telegram channel,  to receive new airdrops !